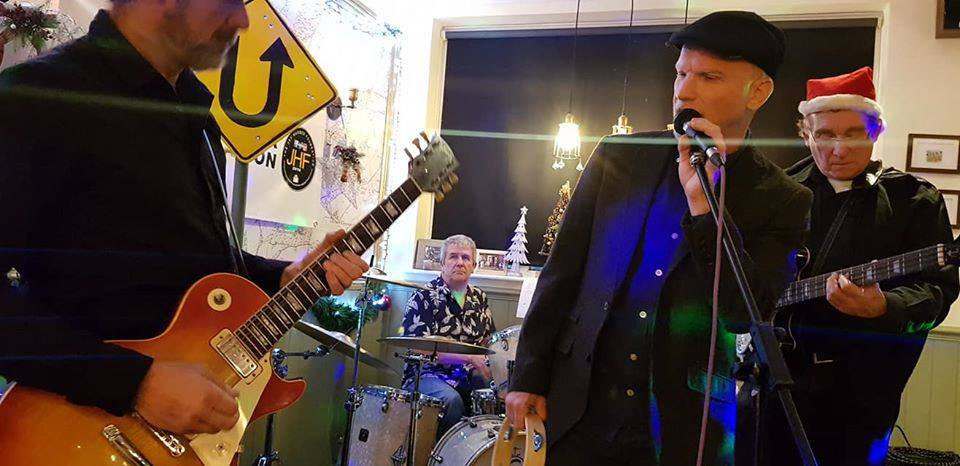 Playing at the JHF Christmas Weekender
We played again at The King William IV Pembury, Kent for a cancer charity music event. The music festival was to raise funds for The Jay Harmer Foundation charity who U-Turn have supported on three previous occasions this year. Money was raised and Christmas presents were donated.
We were given an hour slot at 5pm so we decided to cut things back a bit in terms of volume. We didn't have Chris Bampton, so Tim sang all the songs and Chris Hinman stepped it up on the bass to drive the rhythm through.
All in all we had a good time and enjoyed the atmosphere at this event. Big thanks the Dan Littlechild and his team! Merry Christmas!
Date: 15th December 2019
Time: 5pm to 6pm
Gig Number XX
Venue: King William IV, Hastings Road, Pembury, Kent
Set duration: 1 hour
Lead Guitar / Backing Vocals: Neil Rigby
Vocals / Blues Harp / Guitar: Tim Veysey-Smith
Bass: Chris Hinton
Drums: Del Johnson
U-Turn Set
Can't Explain – The Who
I Can Tell – Dr Feelgood
Route 66 – Chuck Berry / The Rolling Stones
Sweet Home Chicago – Robert Johnson / Eric Clapton
Work Together – Canned Heat
She Caught the Katy – Taj Mahal / The Blues Brothers
Messin' with the Kid – Junior Wells / Buddy Guy
That's What Love Will Make You Do – Little Milton / Gerry Garcia Band
Bye Bye Johnny – Chuck Berry / Status Quo / The Rolling Stones
Crossroads – Robert Johnson / Cream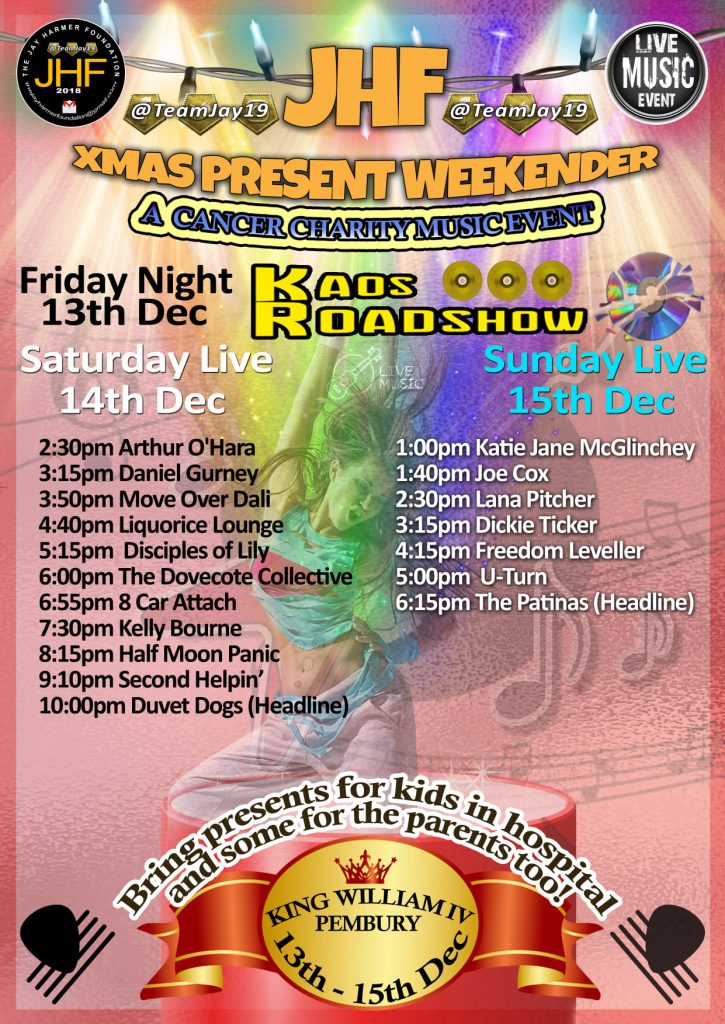 Useful links