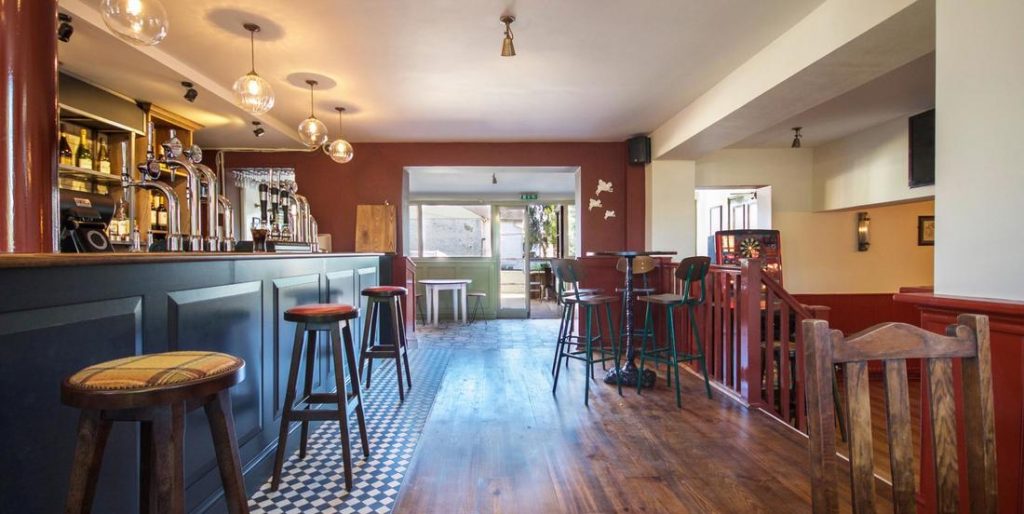 Playing in a pub in Barming, Maidstone
We played at The Rockin' Robin on the Green in Barming, Maidstone a rather smart pub with good food. We had enjoyable night playing in a friendly atmosphere for a couple of hours.
It turned out to be one of those gigs where the well laid plans end up changing by no fault of our own. Robin was away skiing and his replacement Lewis turned out to be double booked. Pete Roberts our drummer got struck down with a virus late on, but as ever we were able to sort it out with Stuart Green aka Stuart Marlow, coming in at late notice on drums.
Date: Saturday 14th December 2019
Time: 9.00pm to 11.30pm with break
Gig Number XIX
Venue: The Rockin' Robin on the Green, Barming, Maidstone
Set duration: 2 hours
Vocals / Rhythm Guitar: Chris Bampton
Lead Guitar: Neil Rigby
Bass: Pete Billing
Drums: Stuart Marlow
Backing Vocals: Lucy Barber
Special Guest: Van Greg aka The Axeman from Athens
U-Turn Set 1
Long Grey Mare – Fleetwood Mac
She Caught the Katy – Taj Mahal / The Blues Brothers
Route 66 – Chuck Berry / The Rolling Stones
After Midnight – JJ Cale
Cocaine – JJ Cale / Eric Clapton
All Summer Long – Kid Rock
Lady Writer – Dire Straits
Hollywood Nights – Bob Seger
Rockin' in the Free World – Neil Young
Can't Get Enough – Bad Company
U-Turn Set 2
Feelin' Alright – Rare Earth
She's Not There – Santana / The Zombies
Move on Up – Curtis Mayfield
Groove is in the Heart – Deelite
Rappers Delight – The Sugarhill Gang
Treat Her Right – Roy Head / George Thorogood / The Commitments
Long Train Running – The Doobie Brothers
La Bamba – Ritchie Valens
Louie Louie – The Kingsmen / Motörhead
Johnny B Goode – Chuck Berry
Useful links