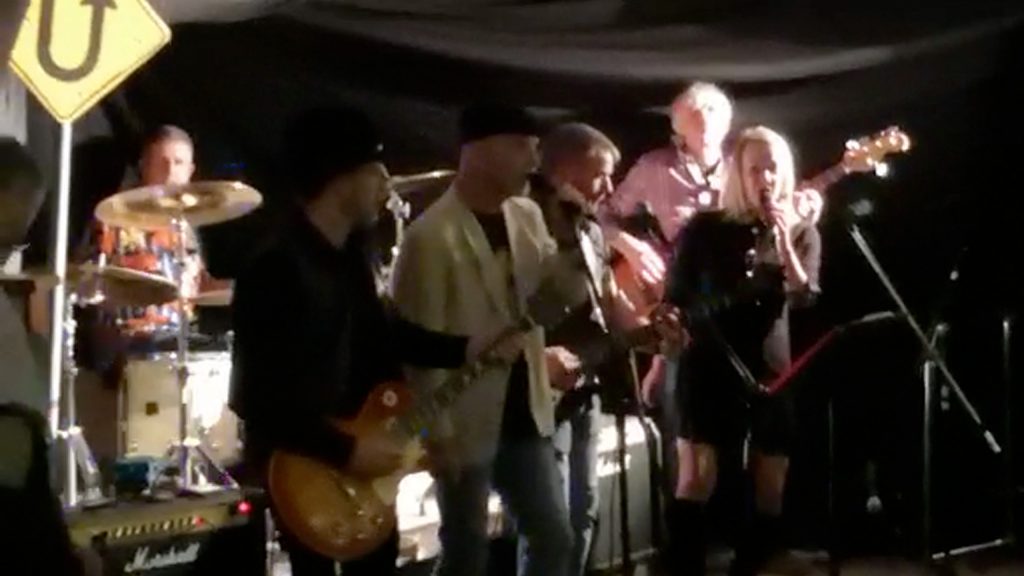 Performing at a music show at Horsmonden Social Club
U-Turn were playing at Horsmonden Social Club for the first time as part of a music show Live & Local. On the bill were Austin Lovell on piano, Nick Stephens joined by Dave on cahon, Mark Bromley and Horsmonden Choir, Dave Bell (trombone), Vicki Ings (violin) and Rupert Lovell (guitar), HUBB Horsmonden Ukulele Big Band, Simon McInerney acoustic guitar covers and the U-Turn.
Lucy Barber joined us again on vocal and we were also joined by Vicky Ings for the first half hour of set. Regular guest Van Greg aka The Axeman from Athens joined in for a guest slot.
Date: Saturday 2nd November 2019
Time: 10pm to 11.45pm
Gig Number XVIII
Venue: Horsmonden Social Club
Set duration: 1 set of 1 3/4 hours
Vocals / Rhythm Guitar: Chris Bampton
Lead Guitar: Neil Rigby
Vocals / Blues Harp: Tim Veysey-Smith
Bass: Pete Billing
Drums: Del Johnson
Special Guests: Lucy Barber (vocals), Vicky Ings (violin) and Van Greg (guitar)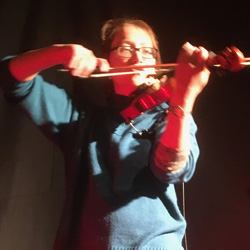 U-Turn Set
After Midnight – JJ Cale / Eric Clapton
Route 66 – Chuck Berry / The Rolling Stones
Long Grey Mare – Fleetwood Mac
Cocaine – JJ Cale / Eric Clapton
That's What Love Will Make You Do – Little Milton / Gerry Garcia Band
Messin' with the Kid – Junior Wells / Buddy Guy
Sweet Home Chicago – Robert Johnson / Eric Clapton
Crossroads – Robert Johnson / Cream (with Van Greg)
She's Not There – Santana / The Zombies (with Van Greg)
Feelin' Alright – Rare Earth (with Van Greg)
Move on Up – Curtis Mayfield
Can't Explain – The Who
Gloria – Them
Long Train Running – The Doobie Brothers
I'm So Glad – Cream
Louie Louie – The Kingsmen / Motörhead
I Can Tell – Dr Feelgood
Johnny B Goode – Chuck Berry
Groove is in the Heart – Deelite
La Bamba / Twist and Shout – Ritchie Valens / The Beatles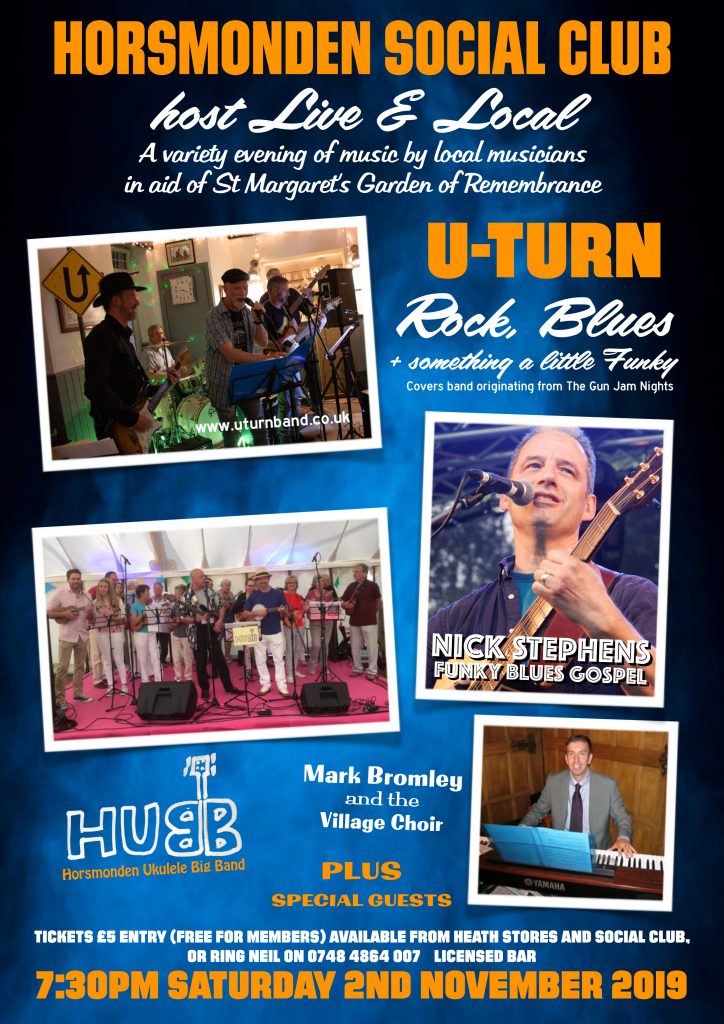 Useful links