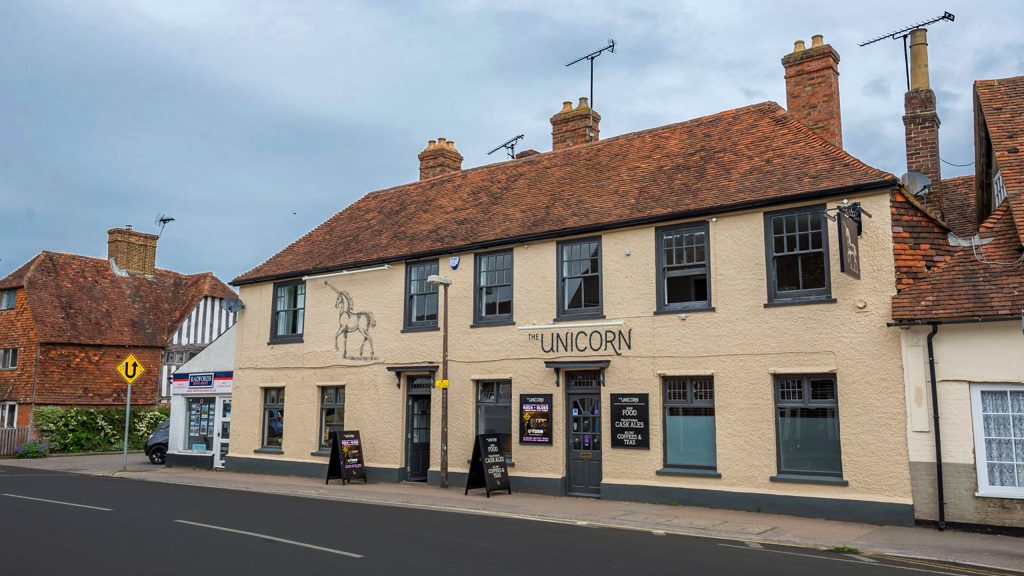 Back at The Unicorn in Marden
U-Turn were back at The Unicorn on a very rainy night, playing our first gig for the new management. The pub was busy considering the weather! We unloaded in the rain which is never much fun but inside it was nice and dry!
We were joined again by Lucy Barber and regular Van Greg aka The Axeman from Athens.
Date: Saturday 12th October 2019
Time: 8.45pm to 11.00pm
Gig Number XVII
Venue: The Unicorn in Marden
Set duration: 2 sets of 1 hour each
Vocals / Rhythm Guitar: Chris Bampton
Lead Guitar: Neil Rigby
Vocals / Blues Harp / Guitar: Rob Smith
Bass: Pete Billing
Drums: Pete Roberts
Special Guest: Lucy Barber (vocals)
U-Turn Set 1
She Caught the Katy – Taj Mahal
After Midnight – JJ Cale / Eric Clapton
Cocaine – JJ Cale / Eric Clapton
Long Grey Mare – Fleetwood Mac
Route 66 – Chuck Berry / The Rolling Stones
All Summer Long – Kid Rock
Crazy – Gnarls Barkley
Every 1's a Winner – Hot Chocolate
Get Down Saturday Night – Oliver Cheatham
U-Turn Set 2
She's Not There – Santana / The Zombies
Song for the Lovers – Richard Ashcroft
Take me to the Line – U-Turn
Feelin' Alright – Rare Earth
Cuddly Toy – Roachford
Groove is in the Heart – Deelite
Rappers Delight – The Sugarhill Gang
Move on Up – Curtis Mayfield
Can't Get Enough – Bad Company
Long Train Running – The Doobie Brothers
Johnny B Goode – Chuck Berry
Louie Louie – The Kingsmen / Motörhead
Useful links