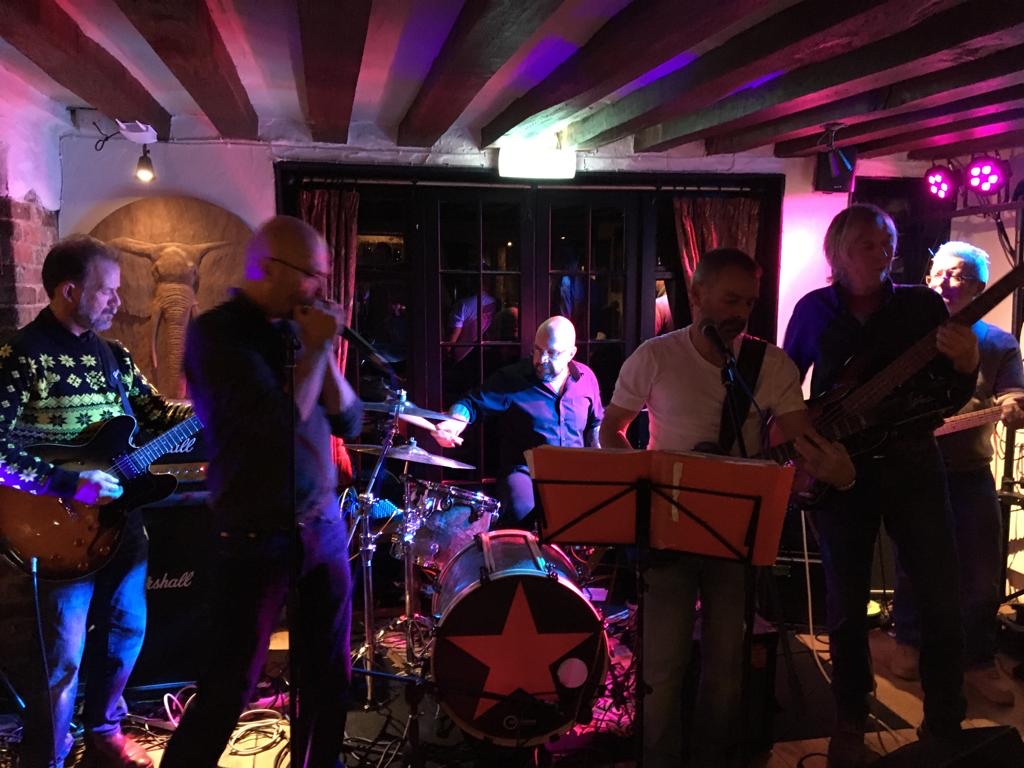 Playing in an historic Wealden pub
We were asked to come along to a jam organised by Half Moon Panic at The Elephants Head in Hook Green near Lamberhurst – a stunning 15th century building with low timber beams and inglenook fireplace.
We managed to get a good line up together depspite being in the holidays. We were joined by Steve Large, a regular jammer and Russ Stevens from Half Moon Panic. A shout out for Russ for drumming all night!
The jam night started at 7.30pm with various acts playing including Half Moon Panic, The Paul Cook Blues Band and Pete Webb and it turned out to be a very enjoyable night, so thanks to Taj and Half Moon Panic for organising it.
Date: Saturday 29th December 2019
Time: 10.00pm to 10.30pm
Gig Number XXI
Venue: The Elephants Head, Hook Green, Lamberhurst, Kent
Set duration: 30 minutes
Vocals / Rhythm Guitar: Chris Bampton
Lead Guitar: Neil Rigby
Bass: Pete Billing
Blues Harp: Robin Smith
Drums: Russ Stevens
Special Guest: Steve Large (guitar)
U-Turn Set
Long Grey Mare – Fleetwood Mac
She Caught the Katy – Taj Mahal / The Blues Brothers
Feelin' Alright – Rare Earth
Move on Up – Curtis Mayfield
Rappers Delight – The Sugarhill Gang
Louie Louie – The Kingsmen / Motörhead
Johnny B Goode – Chuck Berry
Useful links