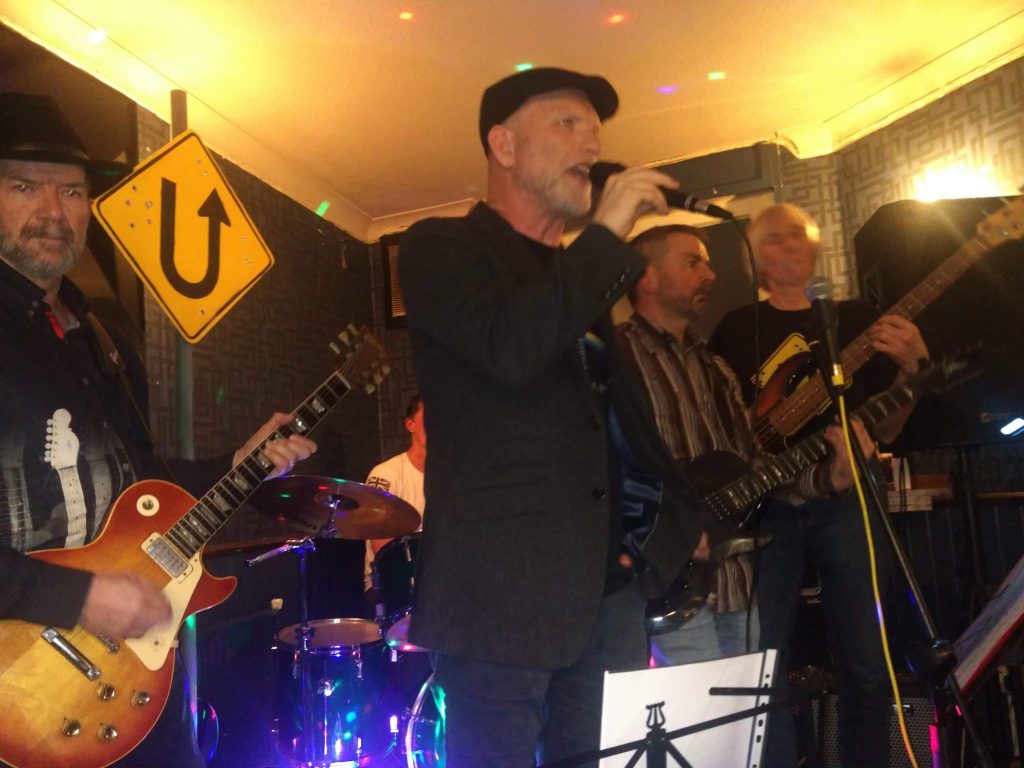 Rockin' in Tunbridge Wells
We were back at The Bedford in Tunbridge Wells for a Friday night gig and the first gig in 2020. We've been along on the Friday live music nights to watch and it's always been a good atmosphere, so it was nice to play there.
It was pouring down with rain outside for our set up so bringing the kit in wasn't much fun. Inside it was hot and steamy so our instruments were covered in condensation when we were ready to start under the chorus of "whey are we waiting"! lol
We had a very enjoyable night with people dancing right from the off – thanks to all who attendeded, making it a really good atmosphere and fun night!
Date: Friday 31st January 2020
Time: 9pm to 11.15pm
Gig Number XXII
Venue: The Bedford, High Street, Tunbridge Wells, Kent
Set duration: 2 x 1 hour sets
Vocals / Rhythm Guitar: Chris Bampton
Lead Guitar: Neil Rigby
Bass: Pete Billing
Vocals/Blues Harp: Tim Veysey-Smith
Drums: Pete Roberts
U-Turn Set 1
After Midnight – JJ Cale
Route 66 – Chuck Berry / The Rolling Stones
Long Grey Mare – Fleetwood Mac
She Caught the Katy – Taj Mahal / The Blues Brothers
Messin' with the Kid – Junior Wells / Buddy Guy
That's What Love Will Make You Do – Little Milton / Gerry Garcia Band
Work Together – Canned Heat
Feelin' Alright – Rare Earth
All Summer Long – Kid Rock
Lady Writer – Dire Straits
U-Turn Set 2
Rappers Delight – The Sugarhill Gang
Move on Up – Curtis Mayfield
She's Not There – Santana / The Zombies
Sweet Home Chicago – Robert Johnson / The Blues Brothers / Eric Clapton
I Can Tell – Dr Feelgood / Bo Diddley
Can't Explain – The Who
Crossroads – Robert Johnson / Cream
Can't Get Enough – Bad Company
Long Train Running – The Doobie Brothers
Gloria – Them
I'm So Glad – Cream
Louie Louie – The Kingsmen / Motörhead
Johnny B Goode – Chuck Berry
Treat Her Right – Roy Head / The Commitments
La Bamba / Twist and Shout – Ritchie Valens / The Beatles
Rappers Delight (reprise) – The Sugarhill Gang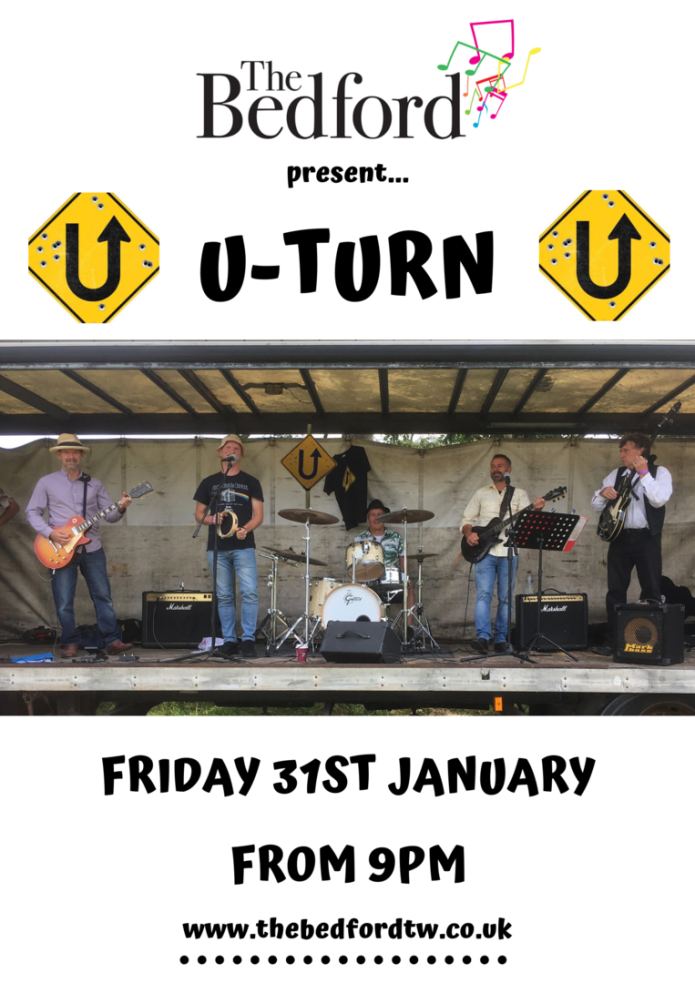 Useful links