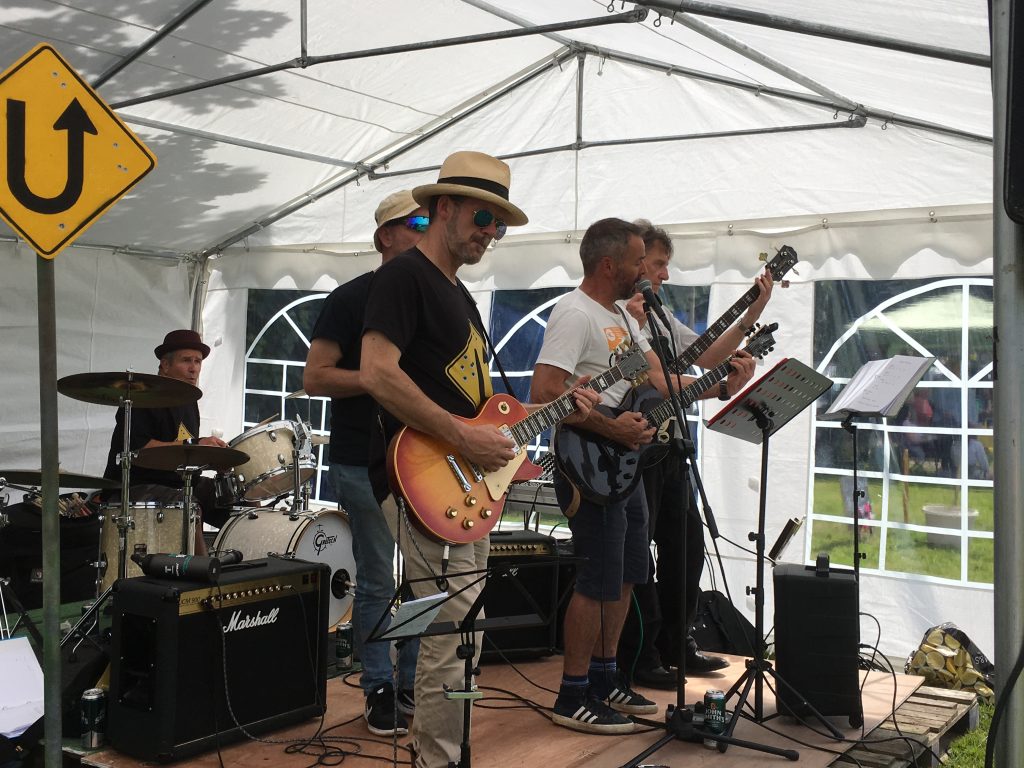 Marquee gig at the fete
U-Turn were invited to play at the Hurst Green Annual Fete on June 1st which we were pleased to accept. The gig was going to be played outdoors so we had everything crossed the sun would shine that day – wow it turned out to be an absolute scorcher!
The sunshine brought the crowds out and we had a lot of fun playing a couple of sets of about an hour each – a conservative estimate!
We were lucky enough to have vocalist Sue Lovell in the audience, so were able to get her up for a couple of impromptu songs which went rather well considering. She became U-Turn's de facto Special Guest since we hadn't got one this time! Nigel Sales was on hand too with his camera skills to get the photos and videos – even uploading them to Facebook – Thanks Nigel!
It was real rock and roll with the band switching from cans of beer to tea and cakes from the PTA marquee cafe! …they were that good!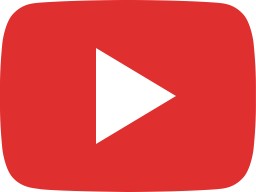 U-Turn: Impromptu Hit the Road Jack – Ray Charles – Hurst Green Fete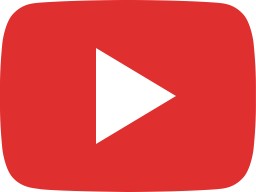 U-Turn: Impromptu La Bamba / Twist and Shout – Ritchie Valens / The Beatles – Hurst Green Fete

Date: 1st June 2019
Gig Number 6
Venue: Hurst Green Fete, Hurst Green, East Sussex
Vocals / Rhythm Guitar: Chris Bampton
Lead Guitar: Neil Rigby
Vocals / Blues Harp: Tim Veysey-Smith
Bass: Chris Hinton
Drums: Del Johnson
U-Turn Set 1
Long Grey Mare – Fleetwood Mac
Hideaway – Freddie King / John Mayall & the Bluesbreakers / Eric Clapton
Cocaine – JJ Cale
Going Up the Country – Canned Heat
Work Together – Canned Heat
Route 66 – Chuck Berry / Rolling Stones
She Caught the Katy – Taj Mahal
Love Potion No.9 – The Coasters
All Summer Long – Kid Rock
Sweet Home Chicago – Robert Johnson / Eric Clapton / The Blues Brothers
Crossroads – Robert Johnson / Cream
Break for tea and cakes!
U-Turn Set 2
Special Guest Sue Lovell joins for impromptu song…
Hit the Road Jack – Ray Charles
Song for the Lovers – Richard Ashcroft
Lady Writer – Dire Straits
I Can Tell – Dr Feelgood
Messin' with the Kid – Junior Wells and Buddy Guy
That's What Love Will Make You Do – Little Milton
Johnny B Goode – Chuck Berry
Hollywood Nights – Bob Seger
She's Not There – Carlos Santana
Midnight Hour – Wilson Pickett
Hard to Handle – Otis Reading
Rappers Delight – The Sugarhill Gang
Special Guest Sue Lovell joins in for another impromptu song…
La Bamba / Twist and Shout – Ritchie Valens / The Beatles